Olivier Giroud has claimed that he wants to be Chelsea's "lucky charm" in the club's final push for Champions League football (via The Mirror).
It's going to be a big week to Chelsea in the quest for the top four and Champions League qualification.
The Blues are currently two points behind Tottenham Hotspur in fifth place with two matches left to play for both teams.
Spurs take on Newcastle United on Wednesday before a final day home match against Leicester City while the Blues take on Huddersfield Town on Wednesday before their own match against Newcastle.
Chelsea's hopes of a top-four finish were fuelled by Sunday's vital 1-0 win over Liverpool at Stamford Bridge.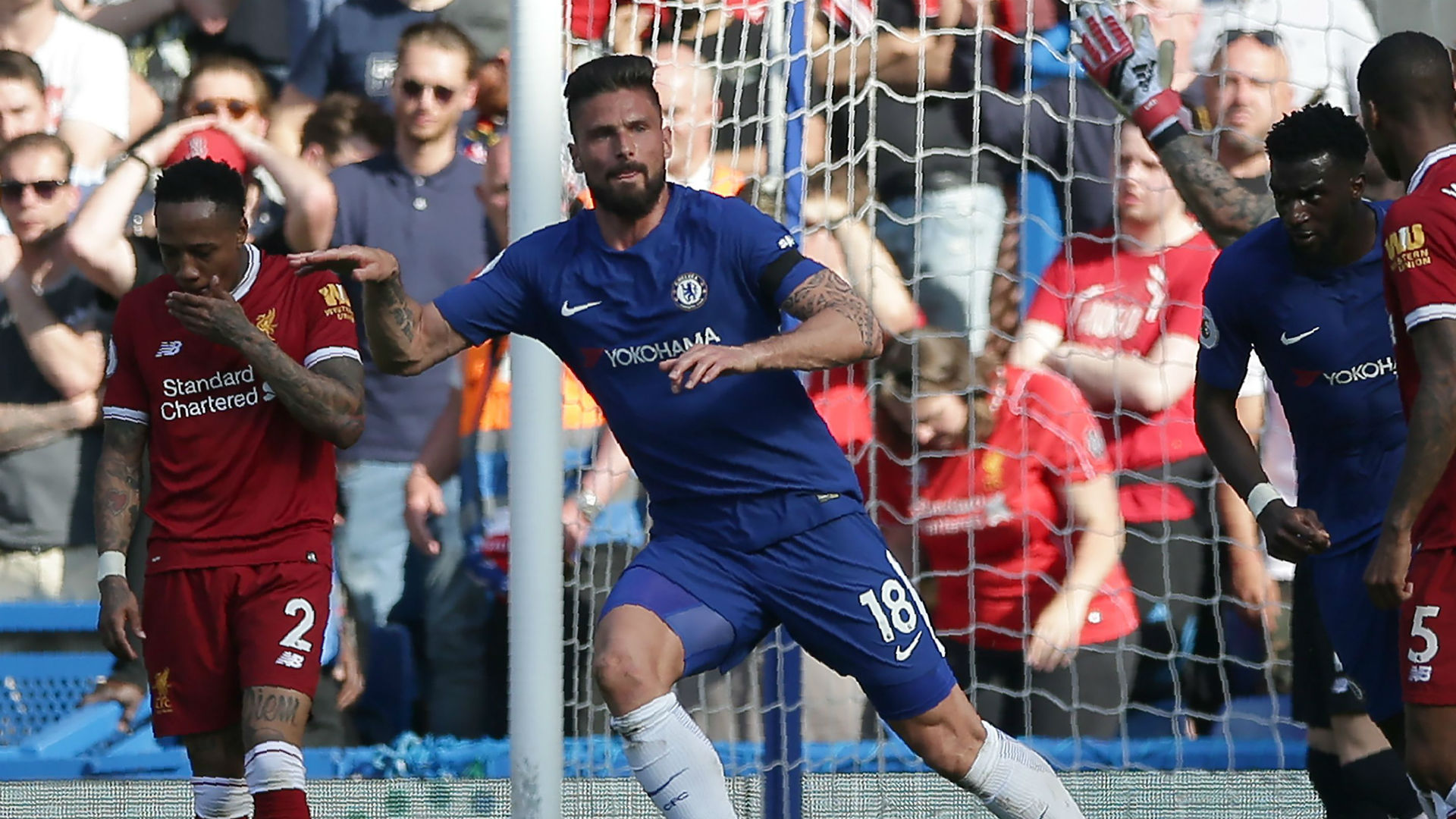 Olivier Giroud got the game's only goal, his fourth in five matches and the Frenchman has said that he wants to get a few more before the season is over.
"I hope I can be the lucky charm for the Champions League race in the final sprint," Giroud said in a recent interview.
"We don't have this situation in our hands, but I have experience about these kinds of end of season situations.
"We need to give everything and wait for the other results. I'm confident because if we play with that kind of mentality we can have nice things."
Giroud was speaking after Chelsea gained ground on their London neighbours, Tottenham Hotspur.
Spurs lost 1-0 to West Bromwich Albion on Saturday and Giroud claims that is has given the Chelsea players a new vigour.
"They lost this weekend, so it gives us a bit more energy and hope, so that's why we want to fight to the end."
Chelsea v Huddersfield Town Live Stream – Watch Premier League Online
It's a race which would have personal significance for the former Arsenal man but Giroud has insisted that he is now happy after his January move to Chelsea.
"I have received a really warm welcome at the club from when I first arrived and I felt like I was at home since I came here, like I've been here a few years, so for me it was very important.
"I think when you give everything on the pitch people see that and even more when you have the opportunity to be efficient and to bring a plus to the team. I think it's a nice comeback from the fans."
To find out if Olivier Giroud can help Chelsea continue their race for the top four against Huddersfield Town, head to our live stream page for more information on how to watch the match.
Facebook Comments